---
For over 25 years, thousands of people worldwide have chosen the Tuck-Away Belt because of its great design and comfortable fit. We've sewn tens of thousands of these belts for people throughout the world as a wonderful way to keep their PD-tube safe and secure!  
Meow! Limited Edition Lucky Kitty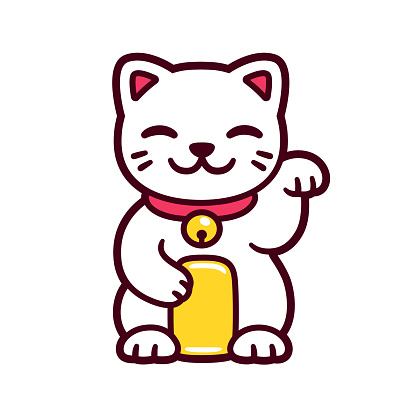 The maneki-neko (招き猫, lit. 'beckoning cat') is a common Japanese figurine which is often believed to bring good luck to the owner. The figurine depicts a cat, traditionally a calico Japanese Bobtail, with a paw raised in a Japanese beckoning gesture.
Get these Adorable Tuck-away Belts while supplies last.
S: 26" to 31"
M: 32" to 40"

L: 40" to 48"
XL: 50" to 58"